Royal Scottish Geographical Society: Inspiring People Talks
2021: 11 Jan at 7.30pm in Aberdeen; 12 Jan at 7.30pm in Dundee; 13 Jan at 7.30pm in Dunfermline; 14 Jan in Glasgow at 2.15pm & in Edinburgh at 7.30pm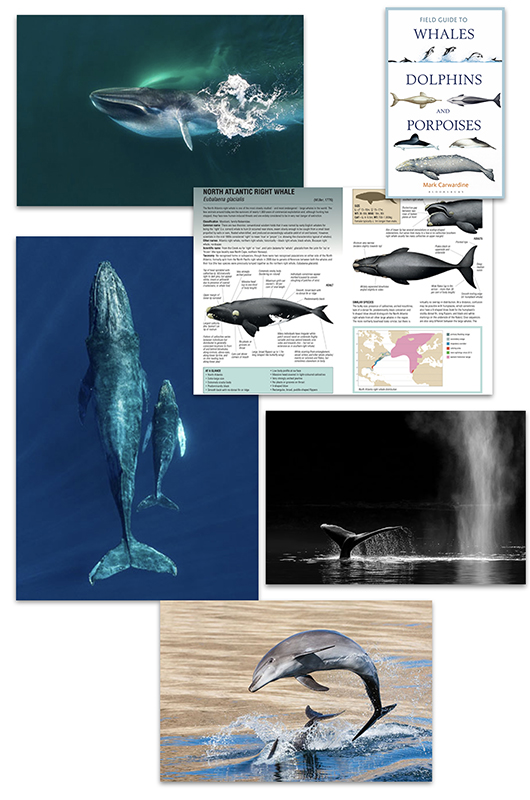 Never, Ever, Ever Write a Field Guide
We all use field guides. We take them for granted. But what is actually involved in putting one together? Can it really take two long days to produce a single distribution map? Does it actually matter if you describe an animal's colour as bluish-grey or greyish-blue? Why do you have to read 23 scientific papers just to calculate a species' population size (which is basically three words – 'world population 60,000')? Then there are all the illustrations – three wildlife artists sitting on their own in their studios, day and night, week in, week out, slowing going mad, producing more than 1,600 pieces of original artwork.
In this hilarious moan/chat, Mark offers a behind-the-scenes look at what it's been like to spend the past six years working on the most comprehensive field guide to the world's whales, dolphins and porpoises ever published. It was supposed to be two years – the publisher's original deadline has been lost in the mists of time – but it seems to have taken quite a bit longer than expected.
And, along the way, he waxes lyrical about some of some of his favourite – and some of the most extraordinary – animals on the planet.
You can book soon via The Royal Scottish Geographical Society.