The best whale watching on Earth!
Mark was among the first to start whale-watching tours to Baja California, Mexico, and he has led trips there up to four times a year, every year, since 1999.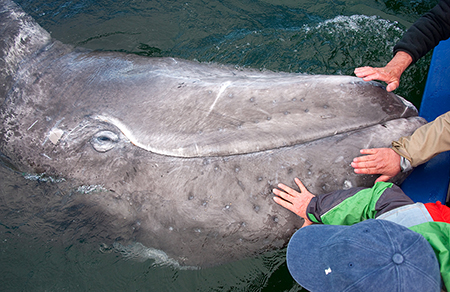 2020 & 2021 dates:
8-20 February, 23 February-7 March [6 March 2020 as it's Leap Year],
10-22 March, 9-21 April

Places available on all four trips except 10-22 March 2020; 2 places left on 23 February-7 March 2020 (single female & single male)
"I've been whale-watching for more than 30 years in more than 50 countries, and Baja is by far the best place for the closest and most varied encounters with a wide variety of species. The Spirit of Adventure is my favourite vessel in the region, and between early February and late April is the prime time to go"