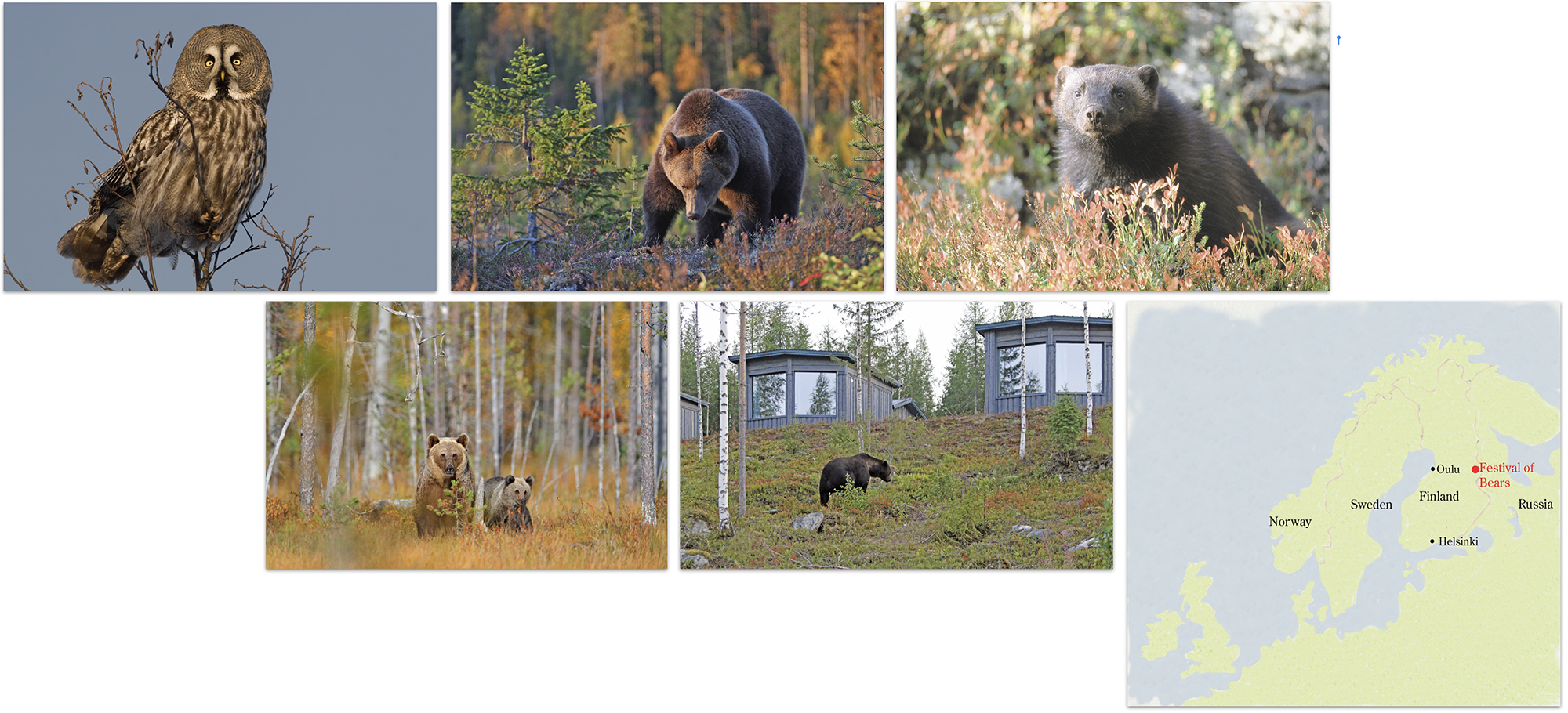 European Festival of Bears in Finland
With Wildlife Worldwide
Join Mark and Wildlife Worldwide founder Chris Breen for a European Festival of Bears in the taiga forests of Finland to photograph brown bears as well as wolves and wolverines, and a wonderful array of bird species. You will stay in the heart of the Finnish wilderness with exclusive use of specially built bear-watching hides deep in the forest or along the shores of a nearby lake – perfect for wildlife sightings and photography.
Highlights
• We hope to have great views of European brown bears as well as wolverines, wolves, and a fabulous supporting cast of bird species.
• Exclusive use of wildlife hides.
• Bears are often very active at this time as they concentrate on fattening up for winter hibernation, and it is also a great time to see cubs who are becoming increasingly courageous after a summer of learning and exploring.
• A beautiful background of autumnal hues at this time of year – perfect for photography.
• A short-haul flight to see some truly fabulous wildlife, most of which does not occur in the UK.
• Good fun – Wildlife Worldwide's Festival of Wildlife programmes are hugely popular.

Dates 8-13 Oct 2021
Group size 25 people
Cost per person from £2,295
Availability 3 places
Organised by Wildlife Worldwide T: +44 (0) 1962 302 086
E: sales@wildlifeworldwide.com
---
Carbon offsetting your flights
We use the World Land Trust's Carbon Balanced programme which enables travellers to offset their residual greenhouse gas emissions through the protection and restoration of carbon-rich wildlife habitats in the tropics.
Click here to donate.