Galápagos Islands
19 May-2 June & 2-15 June 2022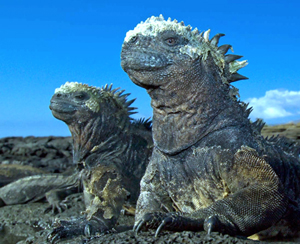 Mark joins Chris Breen from Wildlife Worldwide for an exclusive, small charter in the Galápagos Islands. Within minutes – if not seconds – of landing almost anywhere, you are face-to-face with some of the tamest wildlife on the planet. You can expect to see a massive variety of species, from Galápagos sea lions to waved albatrosses, Galápagos penguins and marine iguanas, to the many species of Darwin's finches, which were so crucial to Darwin's theories of natural selection.
Group size 14 people
Cost per person From £10,995 (including international flights); £10,495 (excluding international flights)
Availability Places still available (limited places on the 19 May departure)
Find out more here
Organised by Wildlife Worldwide T: +44 (0) 1962 302 086
E: sales@wildlifeworldwide.com
---
Carbon offsetting your flights
We use the World Land Trust's Carbon Balanced programme which enables travellers to offset their residual greenhouse gas emissions through the protection and restoration of carbon-rich wildlife habitats in the tropics.
Click here to donate.