Wrangel Island Expedition Cruise, Russian Far East
25 July-8 August 2022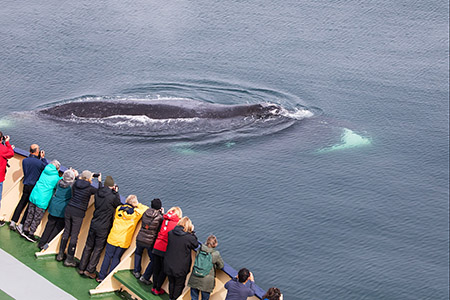 A very special expedition, with outstanding photographic opportunities, to one of the least explored wildernesses on Earth! This 14-night expedition cruise travels along the Chukotka Peninsula, across the Bering Strait (which separates Russia from the United States), crosses the Arctic Circle, continues west along the wild coastline of Siberia, and then 140km further north to one of the most remote wildlife hotspots in the world: Wrangel Island.

It boasts an astonishing abundance of wildlife, including the largest polar bear denning ground in the world and is home to Pacific walruses, wolverines, muskoxen, vast seabird colonies, and much, much more. We will enjoy lots of Zodiac cruises, and plenty of landings. Add mammoth tusks, hundreds of tundra plant species, phenomenal geological formations, and you can begin to understand why this High Arctic island is so special.
Group size 44 people
Cost per person From £9,195 (excluding flights)
Availability Places still available
Find out more here
Organised by Wildlife Worldwide T: +44 (0) 1962 302 086
E: sales@wildlifeworldwide.com
---
Carbon offsetting your flights
We use the World Land Trust's Carbon Balanced programme which enables travellers to offset their residual greenhouse gas emissions through the protection and restoration of carbon-rich wildlife habitats in the tropics.
Click here to donate.