Great Bear Rainforest, British Columbia, Canada
2-12 & 10-20 September 2021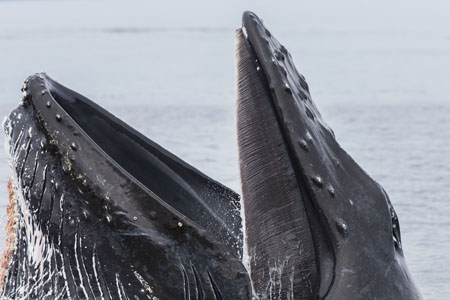 Here is a fabulous opportunity to join Mark's exclusive
11-night boat charters to explore the Great Bear Rainforest. One of the greatest and most wildlife-rich wildernesses on Earth, it is the largest remaining tract of intact temperate rainforest left in the world and is home to whales, bears and a host of other wonderful North American wildlife.
Group size 12 people per group
Cost per person £5,540 (excluding flights)
Availability Both trips fully booked (waitlists available)
Find out more here
Click here if you wish to go on our waitlist.

Your financial protection is guaranteed when you book with us
---
Carbon offsetting your flights
We use the World Land Trust's Carbon Balanced programme which enables travellers to offset their residual greenhouse gas emissions through the protection and restoration of carbon-rich wildlife habitats in the tropics.
Click here to donate.