Wildlife Photography in Hungary
29 January-5 February 2022; 5-12 February 2022; 23-30 April 2022; 30 April-7 May 2022; 28 January-4 February 2023; 4-11 February 2023; 15-22 April 2023; 24 June-1 July 2023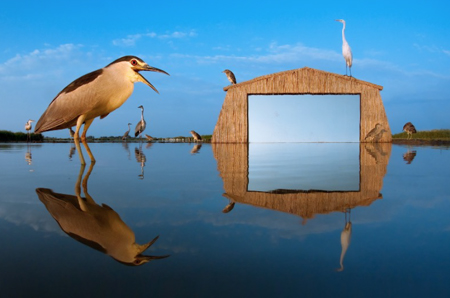 Group size 5 people (Jan-Feb); 13 (Apr-Jul)
If you love photographing wildlife, this is a brilliant opportunity!
 Join Mark for a fun week of unlimited and exclusive use of hides at a hotspot for many eastern European species, and some that are mostly lost in Britain, such as white-tailed eagles, hawfinches, goshawks, bitterns and cuckoos. The hides offer dazzling perspectives (including under water), and the week will be jam-packed with every opportunity to practise and perfect your photography. The groups are small, and Mark will give workshops, and offer advice, help and inspiration throughout.
Cost per person £3,795 per person (excluding international flights) Book early to get a room to yourself with no single supplement
Availability places available
Find out more here
Please contact Rachel Ashton if you wish to book
T: +44 (0) 117 904 8934 E: rachel@markcarwardine.com

Your financial protection is guaranteed when you book with us
---
Carbon offsetting your flights
We use the World Land Trust's Carbon Balanced programme which enables travellers to offset their residual greenhouse gas emissions through the protection and restoration of carbon-rich wildlife habitats in the tropics.
Click here to donate.