Wildlife Photography in Hungary
29 January-5 February 2022; 5-12 February 2022; 23-30 April 2022; 30 April-7 May 2022; 28 January-4 February 2023; 4-11 February 2023; 15-22 April 2023; 24 June-1 July 2023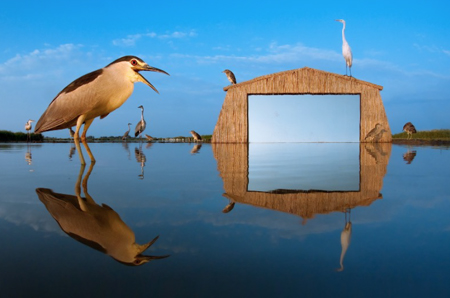 Group size 5 people (Jan-Feb); 13 (Apr-Jul)
If you love photographing wildlife, this is a brilliant opportunity!
 Join Mark for a fun week of unlimited and exclusive use of hides at a hotspot for many eastern European species, and some that are mostly lost in Britain, such as white-tailed eagles, hawfinches, goshawks, bitterns and cuckoos. The hides offer dazzling perspectives (including under water), and the week will be jam-packed with every opportunity to practise and perfect your photography. The groups are small, and Mark will give workshops, and offer advice, help and inspiration throughout.
Cost per person £3,795 per person (excluding international flights) Book early to get a room to yourself with no single supplement
Availability places available
Find out more here
Please contact Rachel Ashton if you wish to book
T: +44 (0) 117 904 8934 E: rachel@markcarwardine.com
Our booking promise
If we can run a holiday safely, we will. But if we do have to cancel because of Covid-19, we offer you a simple choice: either a full refund (within 14 days) or the option of transferring to a future trip with The Whale Watch Company (if you transfer to the same trip the following year or the year after we'll honour the price you originally paid).
We also strongly recommend you book flights via an agent such as Trailfinders rather than direct with an airline. And we strongly recommend that you have adequate travel insurance in place with Covid-19 protection (in case you have to cancel even if the trip is running) through a company such as Trailfinders Insurance, Campbell Irvine and P J Hayman.

Your financial protection is guaranteed when you book with us
---
Carbon offsetting your flights
We use the World Land Trust's Carbon Balanced programme which enables travellers to offset their residual greenhouse gas emissions through the protection and restoration of carbon-rich wildlife habitats in the tropics.
Click here to donate.