About Mark
Mark Carwardine is a zoologist, an environmental activist, an award-winning writer, a TV and radio presenter, a widely published wildlife photographer, a best-selling author, a wildlife tour operator and leader, a lecturer, and a magazine columnist.
TV
Mark has appeared on a great many TV programmes over the years, narrated a variety of films, and co-presented two major series: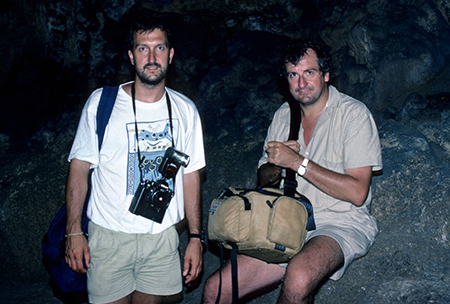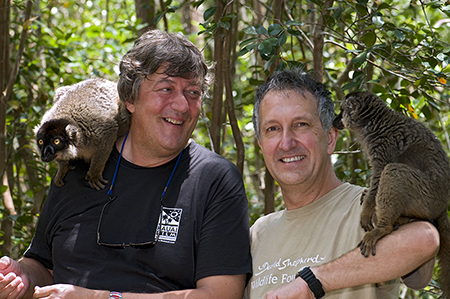 Last Chance to See (BBC2, 2009) Mark presented this popular six-part BBC-TV series with actor and comedian Stephen Fry, in which the unlikely duo travelled the world in search of a motley collection of endangered species (following in the footsteps of a similar journey Mark made with Douglas Adams, author of The Hitchhiker's Guide to the Galaxy, 20 years earlier). Mark and Stephen have also presented several other tv programmes together, about wildlife and conservation.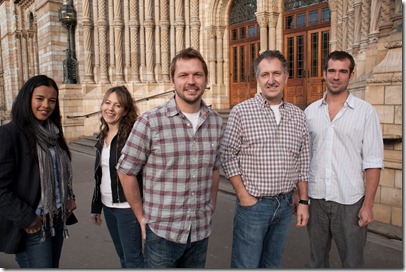 Museum of Life (BBC2, 2010) Mark co-presented this six-part BBC-TV series, delving behind the scenes at London's Natural History Museum, to explore its pioneering and often surprising research work and wildlife collections. The Museum granted BBC cameras unprecedented access and they filmed museum projects elsewhere in the UK and all over the world.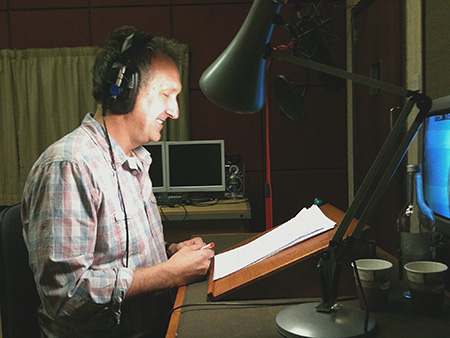 RADIO
For many years, Mark presented the weekly half-hour programme Nature on BBC Radio 4. He has also presented dozens of other two-, three- and four-part series on BBC Radio 4 on a wide variety of wildlife, travel and conservation subjects – everything from whale-watching to the Moon. And he provided the daily Environment News bulletin for Steve Wright in the Afternoon, on BBC Radio 1.
BOOKS
Mark has written more than 50 books on a variety of wildlife, travel and conservation subjects. These include several bestsellers – among them, the original Last Chance to See, with Douglas Adams, and his original (now seriously out of date!) field guide to Whales, Dolphins and Porpoises, which is one of the bestselling natural history books of all time. Between them, they have been published in more than 25 languages – including French, Italian, German, Icelandic, Hungarian, Serbian, Russian, Japanese, Chinese and Korean – and sold millions of copies worldwide.
Bloomsbury published his most recent book – Field Guide to Whales, Dolphins and Porpoises – in May 2022. This is a pocket-sized and fully updated version of his popular Handbook of Whales, Dolphins and Porpoises (published in 2020), which is the most comprehensive and up-to-date guide to the world's cetaceans. In 2018, Mark Carwardine's Guide to Whale Watching in North America was also published by Bloomsbury to accompany Mark Carwardine's Guide to Whale Watching in Britain and Europe (2017).
Every time he has finished writing a new book Mark swears that he will never, ever, ever write another one ever again. But there are two more in the pipeline: RSPB How to Photograph Garden Birds (being published in January 2023) and Realm of the Great Whales: Baja California, Mexico (which, he claims, will be the final one).
WRITING FOR MAGAZINES AND NEWSPAPERS
Mark is on the Advisory Board of BBC Wildlife magazine and has been writing a monthly conservation column in the magazine since January 2004 (click here to read them). He is also Contributing Editor of Wanderlust magazine, for which he wrote a monthly column for years. He writes travel features for the Telegraph, and other national newspapers, and for 20 years was Advisory Editor of The Good Book Guide.
PHOTOGRAPHY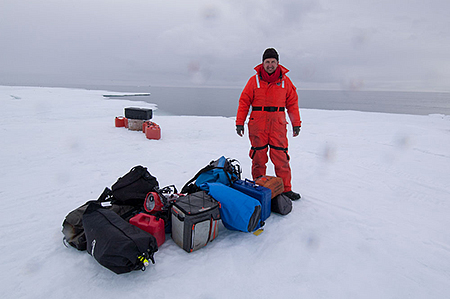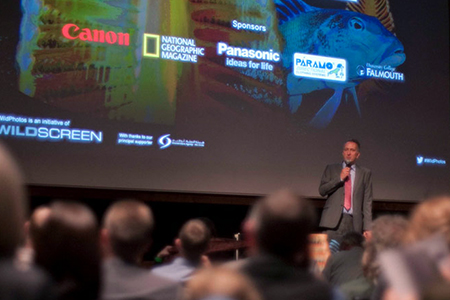 Mark was Chairman of the Judging Panel of the prestigious Wildlife Photographer of the Year competition, for seven years (2005-2011).
He was selected as one of The World's 40 Most Influential Nature Photographers in Outdoor Photography magazine and was one of 58 European nature photographers chosen in 2008 to contribute to Wild Wonders of Europe. He was also picked as one of 26 of the 'world's best photographers' for COP26, the critical climate change conference held in Glasgow in 2021.
He presented a 10-part series on YouTube in spring 2021, offering tips and fresh ideas for wildlife photography, and interviewing several top photographers from around the world: BBC Wildlife Photography Masterclass.
Mark's own extensive collection of wildlife and conservation photographs, taken in more than 100 countries, is sold from this site and through Nature Picture Library.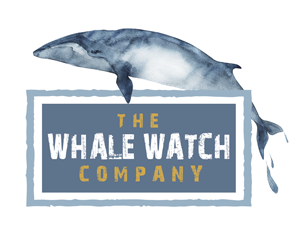 WILDLIFE TOURS
Mark was one of the founding directors of the travel company Discover the World and now runs his own wildlife travel company, The Whale Watch Company, which is fully bonded, offering wildlife and photography tours to Baja California, Mexico, and other parts of the world.
CONSERVATION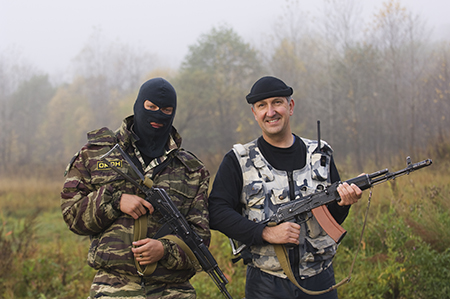 Mark worked for several international conservation organisations (in the UK, Switzerland and Kenya) and now advises many on a consultancy basis.
He spends a lot of time voluntarily raising funds and awareness for conservation and holds official positions in a number of wildlife charities.
He also came second in a Conservation Hero poll (BBC Wildlife magazine, April 2013).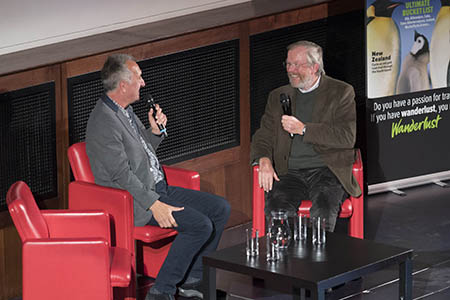 LECTURES AND TALKS
Mark frequently gives humorous, thought-provoking and informative talks – for everything from charities to corporate events – about a wide variety of wildlife, conservation, photography and travel subjects. He also chairs workshops and conferences, and gives highly entertaining after-dinner speeches. Click here to book Mark to speak at your event.
His popular wildlife photography workshops, meanwhile, are usually run at Wildfowl & Wetland Trust centres around the UK.
LOOKING SILLY
In his spare time, Mark specialises in being shown up by endangered species.
First, he was shagged on air by Sirocco the kakapo (a rare nocturnal parrot in New Zealand); the TV clip below, from Last Chance to See, has had tens of millions of hits on YouTube so far.
While reporting for the BBC's Big Blue Live, meanwhile, he was surprised by a blue whale surfacing just in front of his boat, after complaining on camera that there were none to be seen…
FASCINATING FACT
Mark's grandfather, George Carwardine, was a designer who invented the Anglepoise lamp, in 1932. It quickly became an iconic design and was used by everyone from Lloyd George to the Queen. It was even used on bombers during the Second World War – famously, when a crashed bomber was salvaged from Loch Ness in 1986, the lamp still worked, despite being submerged for about four decades. The lamp was chosen by Royal Mail to be included in a collection of stamps celebrating 10 great British designs and, best of all, The Soft Boys made a single called 'I Want to Be an Anglepoise Lamp'.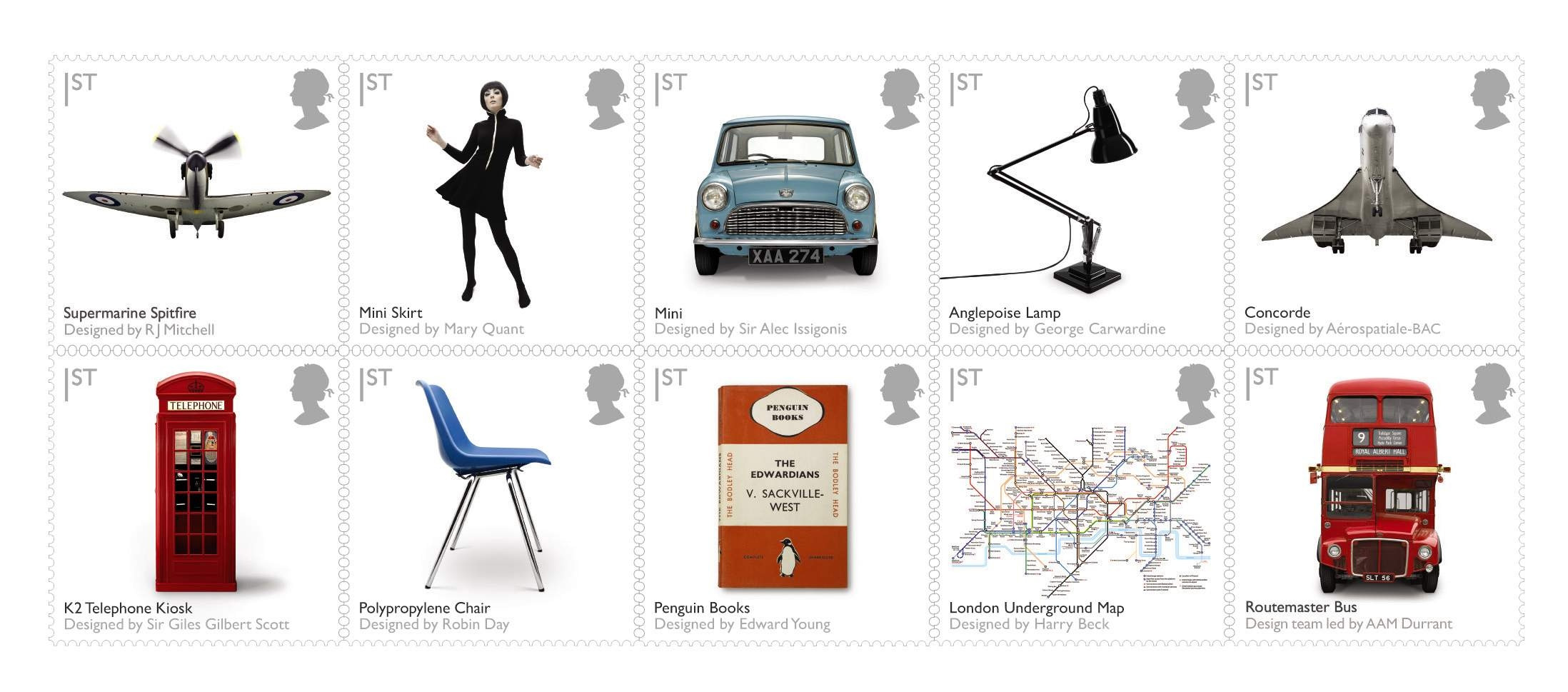 ONE MORE THING
Mark's brother and sister-in-law, Adam and Vanessa, run an eco-friendly printing and display company called Colour Studios that introduced the first recyclable displays.