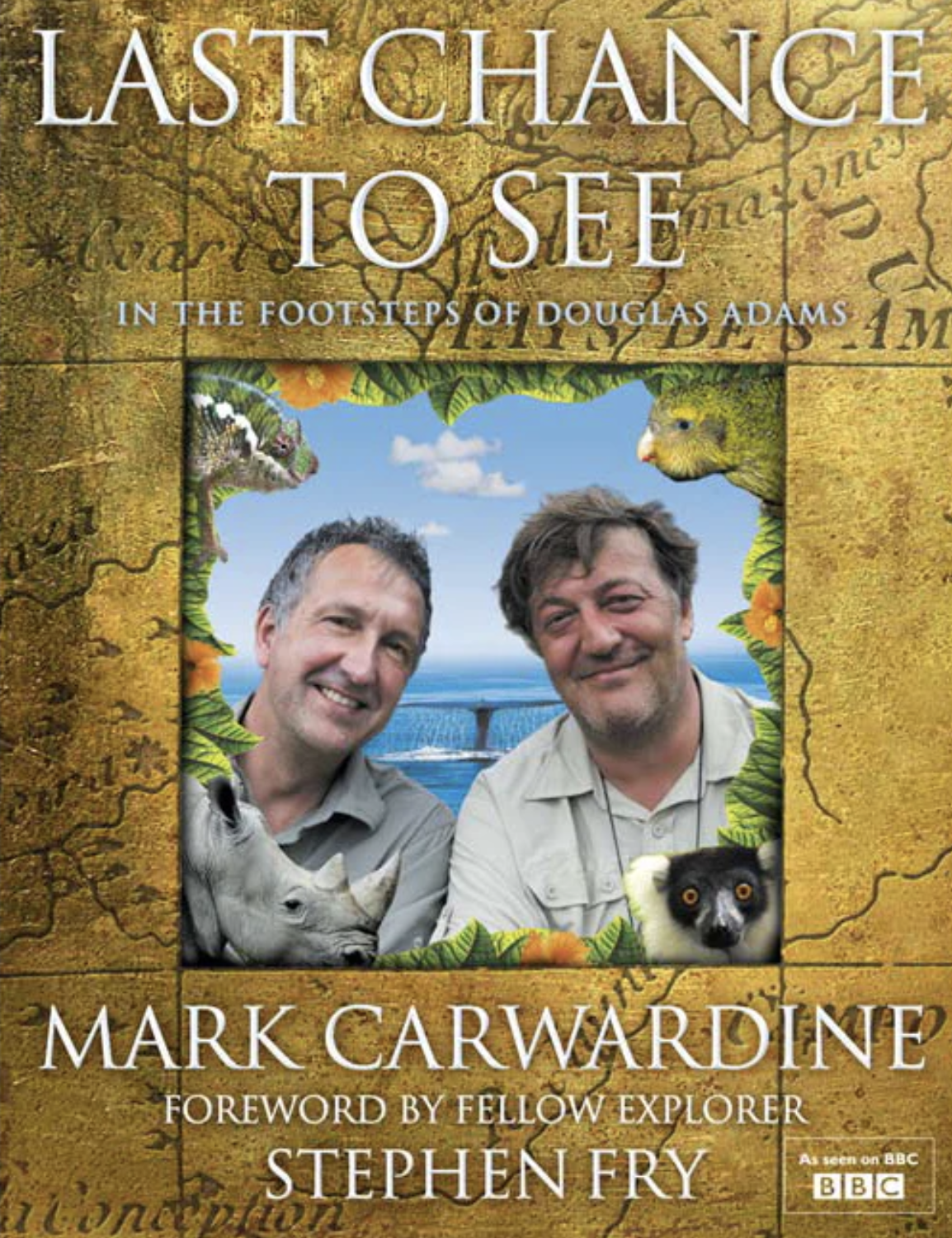 Thirty years ago, Mark teamed up with the late Douglas Adams (author of The Hitch Hiker's Guide to the Galaxy) and together they embarked on a ground-breaking expedition, travelling the globe in search of some of the world's most endangered animals.
In this book, Mark teams up with comic genius Stephen Fry - to see how all those animals have been faring in the years since. We follow the unlikely duo on six separate journeys which take them from the steamy jungles of the Amazon to the ice-covered mountain tops of New Zealand and from the edge of a war zone in Central Africa to a sub-tropical paradise in the North Pacific. Along the way, they search for some of the weirdest, most remarkable and most troubled creatures on earth: a large, sleepy animal easily mistaken for an unusually listless mudbank, a parrot with a song like an unreleased collection of Pink Floyd studio outtakes, a rhino with square lips, a dragon with deadly saliva, an animal roughly the length of a Boeing 737 and the creature most likely to emerge from the cargo doors of a spaceship are among their quests.
A unique insight into the disappearing world around us, this is their hilarious, entertaining, informative and thought-provoking story.
RRP £20.00
Published by HarperCollins in 2009, hardback, 320 pages